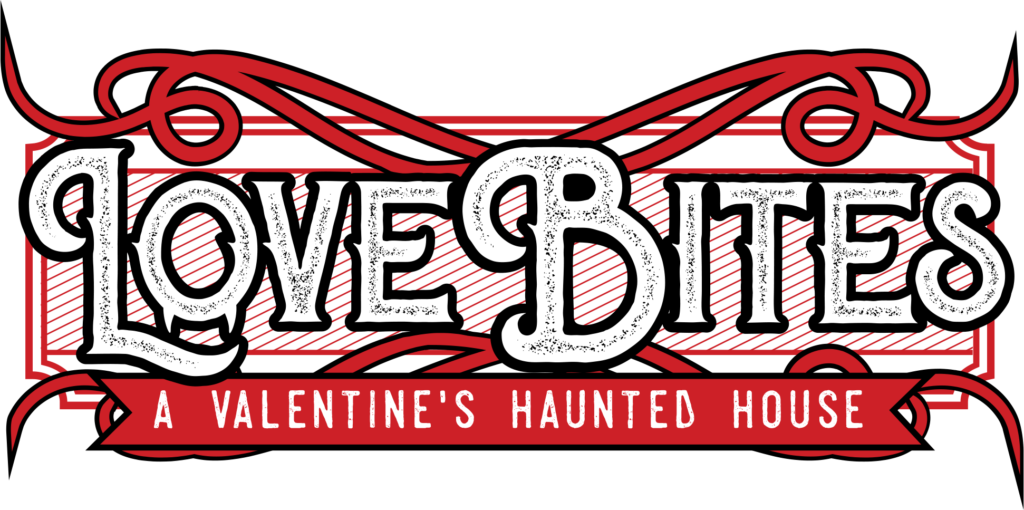 THANK YOU FOR AN AMAZING EVENT
JOIN FRIGHTCLUB FOR UPDATES ON FUTURE EVENTS
Tickets to This Special Event Sell Out Very Quickly. Join Early Access to get access to tickets before they are released to the public.
A Valentine's Haunted House
Your favorite Denver haunted house is getting a Valentine's makeover. The same thrills and chills of the Halloween season but with a lover's twist. Forget the boring dates of Valentine's Day past and come experience something stimulating this year.
"TOP 5 MOST TERRIFYING HAUNTED HOUSES IN THE U.S.A."

Immersive Haunt Experience
Valentine's Themed Attraction
Horrific vampires stalk you in the dark. Terrifying monsters lurk around every corner. The perfect experience to spice up your Valentine's weekend.
Exclusive Love Bites & Horror Merch
Commemorate your Love Bites experience with limited edition Love Bites and horror merch. Treat you and your boo this Valentine's weekend! 
Valentine's Themed Photo Ops
Get your photo taken in our Haunted Valentines photo op. Watch out, creatures may be lurking just around the corner. Featuring printed photo options.
MAKE THE MOST OF YOUR EXPERIENCE
Our Date Night Packages offer significant discounts
on some of our most popular items! Save up to $17 with these bundle deals:
 
Our Date Night Photo Package includes two printed souvenir group photos to remember your experience, and a limited edition 13th Floor candle. This package begins at just $25!
 
Our Date Night Premium Package begins at $40 and includes two printed souvenir group photos, a commemorative limited edition 13th Floor candle, and two drinks at the Shriekeasy Bar!
 
These package deals are only available for pre-purchase when you book your tickets and do not include admission.
What Our customers are saying
Checkout what our customers and media outlets are saying about 13th Floor Haunted House at the link below!
THE BLOOD BANK SECRET BAR
Patrons 21+ are invited to recharge their courage midway through their Valentines haunted house experience. While keeping a watchful eye out for the revengeful reanimated maniac and his blood thirsty vampiric minions you may stumble upon the vampire's secret…the blood bank! Once found, you can enjoy a hand crafted shot poured from a blood bag before continuing onto your haunted house journey. The shot is to be consumed by humans only, no vampires allowed. Check in at the Shriekeasy bar or the Twisted Treats food truck prior to entering the queue line to get the instructions and hints to finding the bar.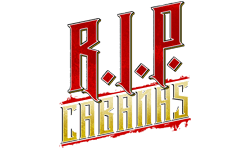 Looking to elevate your experience? Look no further than your own private VIP R.I.P. Cabana. In addition to your tickets, you'll enjoy a bucket of beer and/or seltzers of your choice, a large popcorn, 10 axe throws, arms reach access to games and activities such as jumbo Jenga, guaranteed visits from the haunt's selfie-ready characters, and $13 off merch. Book now and rest happily in peace.
Intense fear inducing experience
Each participant will  be given a Love Bites eye mask to wear as they enter the maze. They then must rely on their senses to navigate the path.  Are you alone in your adventure? Or will you encounter the monsters of the darkness? Is love enough to keep you safe? Find out! Customers who brave this attraction will get to take home their eye mask as an extra souvenir!

Disclaimer: Staff will not touch guests, however, this interactive experience will require that guests use their hands to guide their way, walk, duck, step over, and squeeze through some strange spaces. 
*SEPERATE TICKET Required

Concessions will be available at our on-site bar. Our 21+ patrons can enjoy spooky libations at the Shriekeasy before or after experiencing the haunted house! IDs will be checked on site.
By signing up for early access, you will be notified for Love Bites tickets on 1/18 at 11AM Local Time. You will have an hour to secure your tickets before they go on sale to the general public.
Tickets to This Special Event Sell Out Very Quickly. Join Early Access to make sure you get yours.

World's largest halloween entertainment company
Thirteenth Floor Entertainment Group is the world's largest Halloween-themed entertainment company, with over 15 locations and counting! We bring a premier haunted house experience to markets all across the country.
3400 E. 52ND AVE, DENVER, CO 80216